| | |
| --- | --- |
| | |
| | |
Séries de Carretilhas

Abu Garcia

................

Série tradicional pela qualidade e design muito usada na pesca de beira de praia e de competição.

Engrenagens em bronze sueco se alta precisão.

Sistema mecânico e centrífugo para o controle de arremessos.

Sistema INSTANT ANTI-REVERSE.

Bobina de alumínio anodizado.

[Volta]

................

[Volta]

Novo conceito em carretilha.

Externamente, corpo em DURALIT que resulta em maior resistência ao tempo e quedas, com menor peso.

Internamente, novo sistema planetário que consiste em uma coroa com 3 engrenagens, e uma engrenagem para cada sistema interno deste equipamento.

AG 3600 Eon

AG 3601 Eon

AG 5600 Eon

AG 5601 Eon

AG 6601 Eon

................

In Latin America, a few brave souls go upriver in pursuit of the legendary dorado.

6500CS Rocket

Prod. No.

6500CS-R

Bearings

2BB + 1RB

Gear Ratio

5.3:1

Capacity

190/17

Reel Wt/Oz

13.0

[Volta]

Toss out a surface plug in the La Plata or Amazon rivers and see what happens. No one will chide you if your hands start shaking. Just hold on, and make sure the reel you're holding is the 6500CS Rocket.

This rugged piece of Swedish engineering gives you the guts to challenge the nastiest fish in the water.

It's also one of the farthest casting levelwind reels in the Ambassadeur family. Key features: Synchronized levelwind, multi-disc drag, mechanical and centrifugal spool controls, exclusive Rocket Oil for the bearings.

................

Specifications

Left Handed Models

Bearings

2BB + 1RB

Gear Ratio

5.3:1

Capacity
Yd/Lb test

205/12

Reel Wt/Oz

11.3

[Volta]

Provides an extra edge for casting into wind or cover and under docks.

Features a convenient on/off switch that allows you to return to standard "thumb control" casting mode in an instant.

................

6500CS Mag

Prod. No.

6500CS-M

Bearings

2BB + 1RB

Gear Ratio

5.3:1

Capacity

190/17

Reel Wt/Oz

13.0

[Volta]

Provides an extra edge for casting into wind or cover and under docks.

Abu Garcia International Favoritescasting distance and control in all fishing situations, the 6500CS MAG is another popular reel in Asia.

It's the newest member of the Ambassadeur magnetic brake family and popular for surfcasting as well as vertical jigging from boats.

It's also quickly catching on in Europe for long distance casting. An externally adjustable magnetic brake controls spool speed. Inside, Swedish cut brass gears hang tough no matter how hard you fish. Features includes Instant Anti-Reverse for rock solid hooksets, and three stainless steel bearings for smooth retrieves and long, ccurate casts.

................

Specifications

Right Handed Models

Bearings

3BB + 1RB

Gear Ratio

6.3:1

Capacity
Yd/Lb test

170/10

Reel Wt/Oz

9.2

[Volta]

Construídas com rolamentos de aço inoxidável, sendo três nas engrenagens, e um no Sistema Anti Reverso.

Suas engrenagens são de metal sueco.

Seus carretéis são de alumínio, para diminuir o peso total do equipamento.

Sistema de distribuição de linha sincronizado.

AG 4600 C4

AG 4601 C4

AG 5601 C4

AG 6500 C4

AG 6501 C4

Lubrication and Abu Garcia Ambassadeur Reels

Never apply grease or oil of any kind to the drag washers of an Abu Garcia Ambassadeur baitcasting reel. Unlike other baitcasting reels, Ambassadeur drag systems are designed to operate best without lubrication.

Preparing Your Reel for Long Term Storage
After a fishing trip or before storing your reel for an extended period of time, be sure to back off the star wheel. This relieves pressure on the drag washers and helps extend the life of your drag system.
................:: Abu History ::.................
A trajetória da Abu Garcia foi marcada pela inovação e liderença no design para equipamentos de pesca, com o objetivo de oferecer aos seus clientes produtos cada vez melhores.

Precisão e confiabilidade, marcas registradas das carretilhas Abu Garcia, impulsionaram a marca a um parâmetro superior, primeiro em seu país de origem a Suécia, e depois no mundo todo.

A intenção de criar Carretilhas e Molinetes, perfeitos para todos aqueles que buscam na pesca a realização de seus sonhos, gerou uma série de grandes inovações na empresa.

.................:: Como escolher sua carretilha ::.................
...Pense...
Para que modalidade?

Para que peixes?

Em que lugar?
Aviso: os produtos anunciados neste site estão sujeitos a alterações de preços e estoques.
---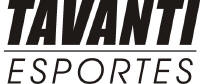 Av. Brasil, 1051
Fone: (0xx51) 343.7775 / 342.6649
Fax: (0xx51) 337.2112
Porto Alegre

Armas, munições, artigos de caça, pesca,
mergulho, náutica, cutelaria, camping e acessórios.
---
[Volta] [Sugestões] [Webmaster]